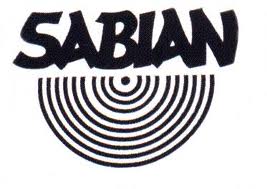 Sabian Cymbals Artist Relations manager Chris Stankee answers 5 questions and talks about what it takes to stay on the cutting edge of cymbal making.
FOD) – As a company you guys offer such a large pallet of sound. What elements help focus the direction of Sabian as a company in terms of what lines to keep and what to move on from?
CS) – SABIAN has tried to be as accommodating as possible for the needs of today's drummers. We're very R&D oriented and strive to be innovative and creative with our options. Last year we began a campaign to let the drummers decide some of the product offered in 2011 by giving them 12 new prototype options to choose from and then from their votes we narrowed it down to 4 new models introduced in January- The 20" AAX Stadium Ride, 20"HHX Zen China, 14" HHX Click hats & the AAX Aero Crashes. We're about to launch the Cymbal Vote campaign again this fall with some really exciting new options to choose from. There are some 16" Hi Hats and a 'thing'called the Manta Ray along with 10 more new ideas.
FOD) – Big holes in cymbals!!??? Who's idea was that?? And what helps determine what cymbals get these kind of experiments done to them? Or is it random trial and error?
CS) – About 10 years ago now Dave Weckl was at the SABIAN factory working on the HHX Evolution collection. We had been experimenting making tambourine jingles out of the Sabian bronze at the time. There was a pile of scrap cymbals with holes punched in them laying in a corner and at random Dave picked up one of those and after some major tweaking the rest is history- the SABIAN Ozone crashes were born. Being one of our more successful models we've done a lot more experimenting with holes and the 'dried out effect' they have on the tone over the years. Recently with the Holy Chinas to create a sound Chad Smith was hearing. Also the AAX Aero crashes and many more. It has become part of our brand identity.
FOD) – The Raw Bell Concept, how popular has this feature become with people who choose to purchase Sabian? Does it tend to cater to one situation more then another? IE. Studio vs Live.
CS) – The Raw Bells you see on many of SABIAN's cymbals has a different effect depending on the type of cymbal. For rides many drummers want it all in one cymbal. Good stick definition, a controlled wa
sh with lots of character, crashability and strong bell. Leaving the bells raw like on the 21"HH Raw Bell Dry Ride and 21" HHX Groove Ride help us achieve that goal. Raw bells on crashes like the AAXplosion, Saturation, Artisan and most of the HHX series achieve something different from the rides. Vibrations travel across the surface of the cymbal and that is why we offer different lathe patterns to make tonal grooves. Vibrations also travel through the metal itself and we use different hammers to manipulate the tone. We found that most of the harshest frequencies in the mid range were coming from the bell of the crashes. By leaving the bell raw and closing that highway for the vibrations to travel we were able to EQ the cymbal to a more desirable tone. A great side effect of that is the bells are thick enough to use on a crash cymbal giving even more color options to choose from.
FOD) – How do you stay ahead of the curve or try to anticipate what the drumming community is going to need or be asking for from a cymbal company? How do you keep your product innovative instead of reactive in today's music scene?
CS) – Simple answer, we're drummers. Our Artist Relations staff, Regional managers, Sales and Education teams are all working drummers and were dedicated performing professionals at one time or another. We speak the language and listen when the drummers need something new. Plus, SABIAN's founder Robert Zildjian knows more than a thing or two about what it takes to make a successful cymbal company.
FOD) – You guys will custom make people a cymbal for an extra fee…are there any requests that come to mind that's just seemed crazy?
CS) – Yes, that is something we're still trying to get the word out for. Its important to note that there isn't an extra fee for everything that's custom. For example, if you want a cymbal that we currently make like a Groove Ride but see in the catalog that it only comes in a 21" we can make that ride in any size you want up to 28". There's no custom premium to make a current cymbal in a different size or finish. But, we can also make any crazy thing a drummer might come up with from the ground up. For a small extra fee we'll make you a 28" Legacy style Ozone Ride with a raw bell, jingles between the holes, a sound control lip with a hand hammered bell, an AA hammered edge and bury it in the ground for a year. That was a good one! Not a bad deal for an extra $250 to have a one of a kind custom built to your own specifications. A more practical custom cymbal request in a 21"AAX style with a $100 custom charge would sell in a store for about $350 just to give you an idea.

Learn more here: http://www.sabian.com/en/pages/custom-shop